Contact Us
We are open weekdays 9:00AM to 5:30PM and closed on the weekends. Whether you call us by phone, email us, or stop by, you will always be greeted by our professional, friendly staff.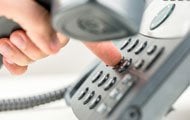 Office Phone: (951) 929-7651       Fax: (951) 791-0930
AFTER HOURS MAINTENANCE EMERGENCIES ONLY!!! CALL: 951-282-7456
Note: If you enter an EMERGENCY work order through your tenant portal, you still must call the emergency number above or your request will not be handled until the next business day.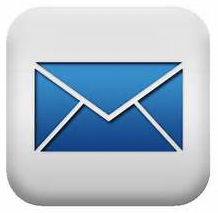 Email (Click envelope)
(Click picture for a map of our location)  
Address
120 E. Kimball Avenue Ste. 5, Hemet, CA 92543
USEFUL PHONE NUMBERS
POLICE/FIRE
Riverside County Sheriff                                      951-275-2444
California Highway Patrol                                     951-506-2000
City of Hemet Police Department                          951-765-2400
City of San Jacinto Police Department                   951-654-2702
EMERGENCY          (Police/Fire)                      911  
UTILITIES
Hemet City Water                                               951-765-2350
(After hours, stay on line for emergency contact info.) 
San Jacinto City Water                                        951-537-6386
Lake Hemet Water District                                   951-658-3241
Eastern Municipal Water District                           951-928-3777
Southern California Gas Company                        800-427-2200
Southern California Edison Company                    800-655-4555
Waste Management                                            800-423-9986
CR&R Trash                                                       800-755-8112
OTHER
Post Office                                                          800-275-8777
Ontario International                                           951-937-2700
San Diego International                                       619-231-2100
Hemet City Hall                                                   951-765-2300
San Jacinto City Hall                                            951-654-7337
Hemet School District                                          951-765-5100
San Jacinto School District                                   951-929-7700
PROPERTY OWNER INFORMATION LIBRARY
WHAT YOU SHOULD KNOW before you hire a contractor to perform work on your property. Click the link below to the California Contractors State License Board (CSLB) website:  
CHECK A CONTRACTOR'S LICENSE and verify worker's compensation insurance. Click the link below to the CSLB website:   
TENANT INFORMATION LIBRARY 
If in an emergency it becomes necessary for you to shut off one or more utilities, the links below may be helpful. KAPM is not responsible for the information contained in the linked websites or for your use of them. Click on the image that applies: