Contact Us
ATTENTION ON RENTAL POLICY:
Colonial Property Management does not allow "Sight Unseen" leases. To view a property you may apply online OR contact us through our website to be added to a leads list. Properties are released to EVERYONE at the same time. Once a property is released for viewing, the Application Deposit is placed on a first come, first serve basis, in efforts to comply with Texas Fair Housing. As per Texas Property Code, Sec. 92.351; Application Deposits on approved applicants are non-refundable and subject to liquidation. This is why we do not allow "sight un-seen". 
APPLICATION FEES ARE NONREFUNDABLE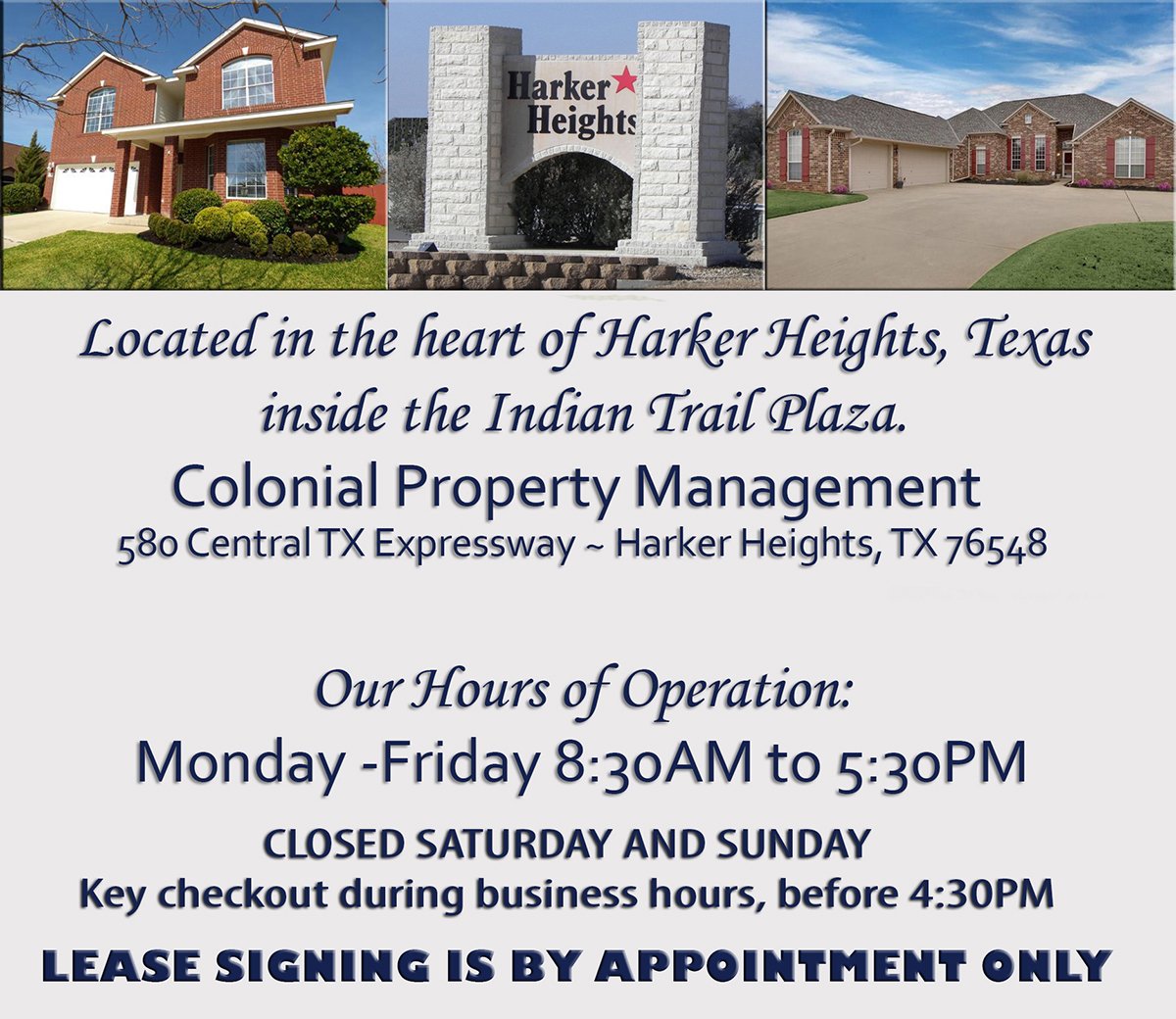 (DO NOT PLACE WORK ORDERS THROUGH THIS EMAIL, THEY WILL BE DISREGARDED).

Policy Change as of 06/01/2018 ALL work orders MUST be placed through your tenant portal. ALL WORK ORDERS PLACED THROUGH YOUR TENANT PORTAL AFTER HOURS ARE PROCESSED BY AN ONCALL AGENT.   
Thank you!
Owners: Visit the owner portal to view property performance, maintenance requests, and financials.
Tenants: Visit the tenant portal to view your balance and pay your rent online.