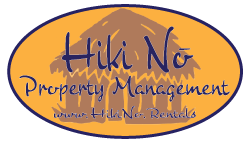 Pay Rent Online


Did you know that you can pay your rent and submit maintenance requests online?




Available Properties




View our available rental properties and submit an electronic application quickly and easily.




Management Services




We manage your properties efficiently and effectively, providing exceptional service.
To Qualify to Rent Our Long Term Rentals.....
We welcome all applicants for our rentals. However - priority shall be given to those who are better qualified. We comply with all State and Federal Fair Housing Laws when screening applicants.
SUFFICIENT INCOME - We require applicant combined gross income to be at least two and a half (2.5) times the monthly rent amount. Please submit pay stubs or earning statements. If you are self-employed or retired, we require copies of two years tax returns, bank statements or other documentation to verify your current financial situation.  We also would examine offer letters.





EXCELLENT RENTAL REFERENCES - be prepared to provide three (3) years of residential history, as well as contact information for your rental references.





CREDIT RECORD -- score of 640 or higher is highly recommended.





VALID PHOTO ID-- copies of the identification must be attached to the completed application for each individual over the age of 18 prior to any application processing.
Application fees are non-refundable. Your application is valid for 60 days from the application date and may be used for multiple properties managed by us.